Shall we look some lovely "Miyajima harikos"?
You might notice a colorful corner at souvenir shops.You can see not only lovely but also thoughtful faces of animals there.I went to the studio of the artist Tanaka Shiro who makes those animals, and took some photos. I'll show them to you.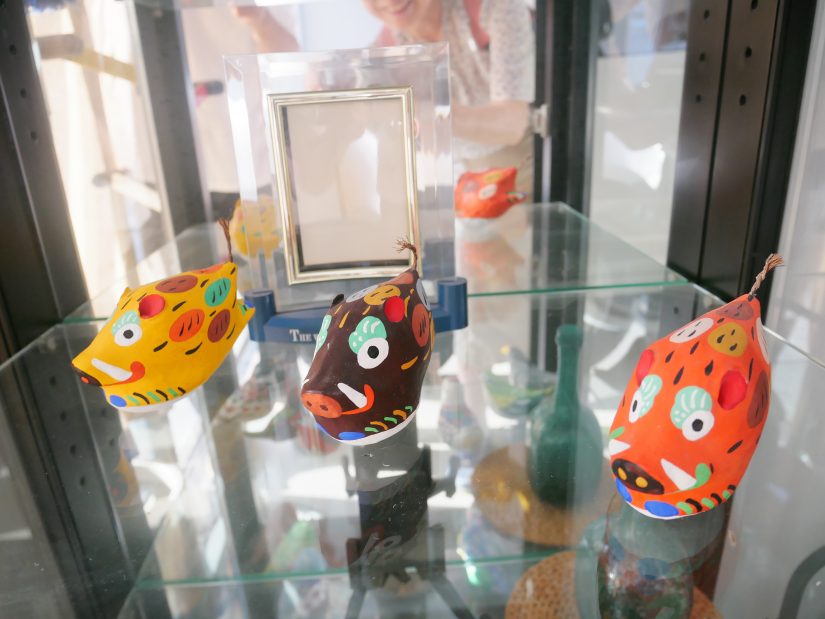 We have thought that owls are lucky birds.Paper owls are looking us with their own eyesThey aren't speaking but telling a lot.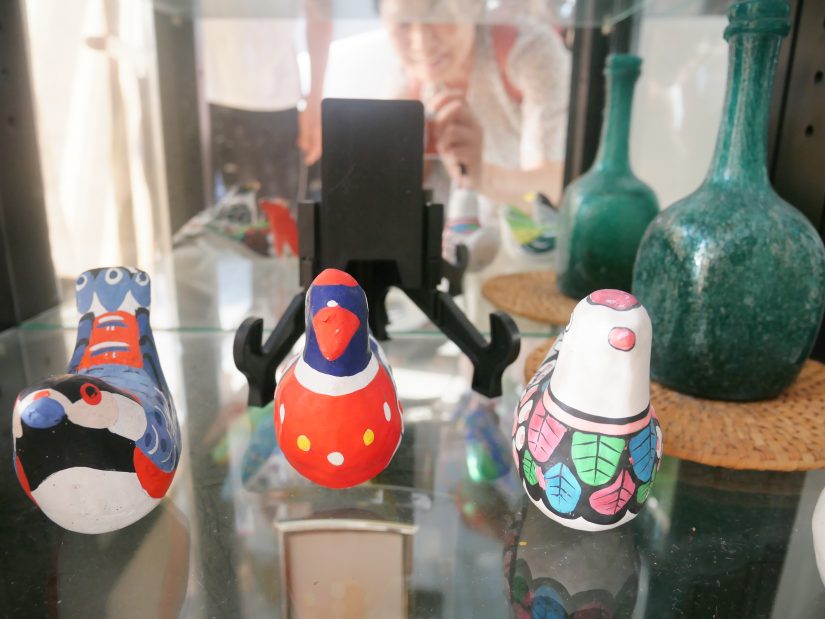 There are many different birds painted vividly. They balance with their heads and trains. So that they can always stand. That the reason people present that bird to their families and friends as a lucky charm.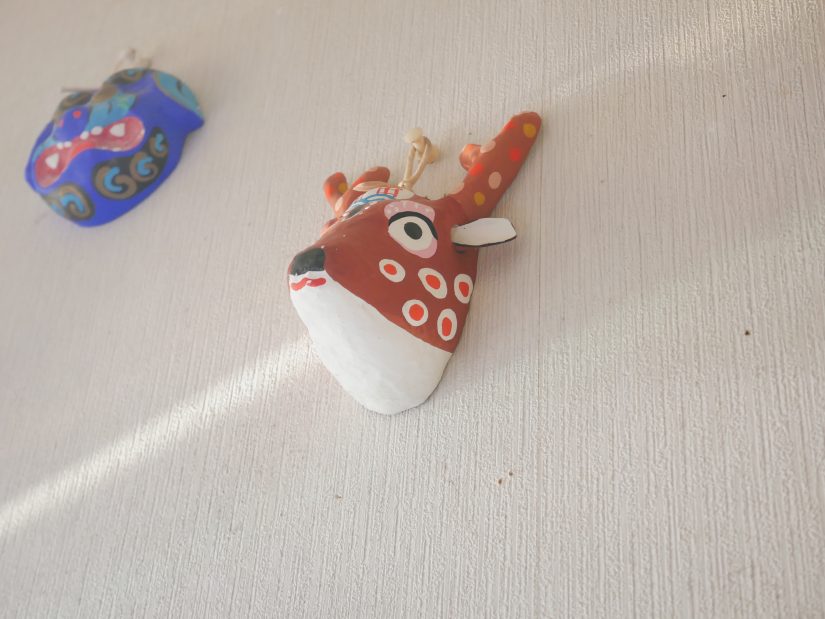 This is a mask of deer. He has unique atmosphere. There are many deer in this island. That makes a good souvenir.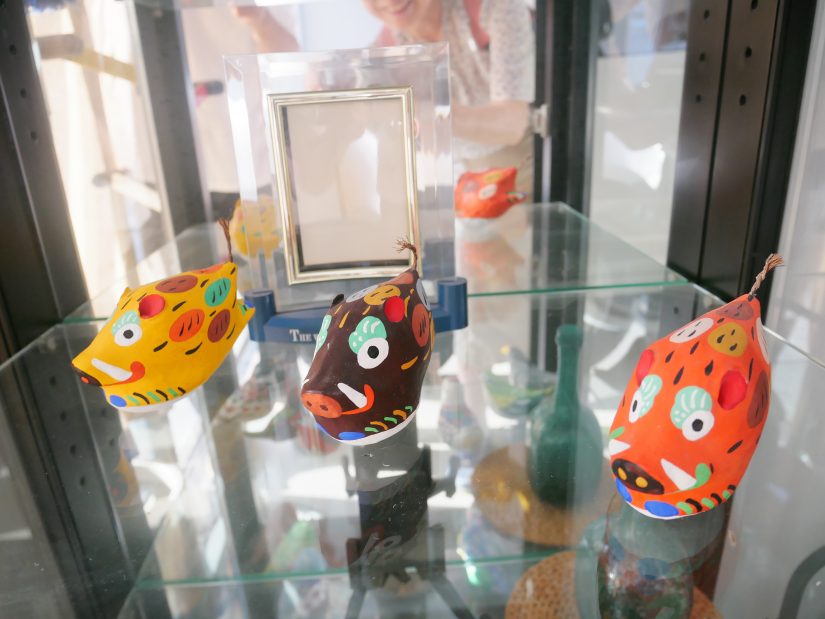 These are the twelve zodiac signs, in 2019 , it is "inoshishi" wild boars. Mr.Tanaka was very busy making 2020 sign, mice.

Left photo is the beckoning figure of a cat, and right one is a dog. The cat was made when Mr. Tanaka was young, but the dog was made just a few years ago.
So the cat looks nervous. The dog looks humorous. But both are charming.
The Particular Way of "Miyajima hariko"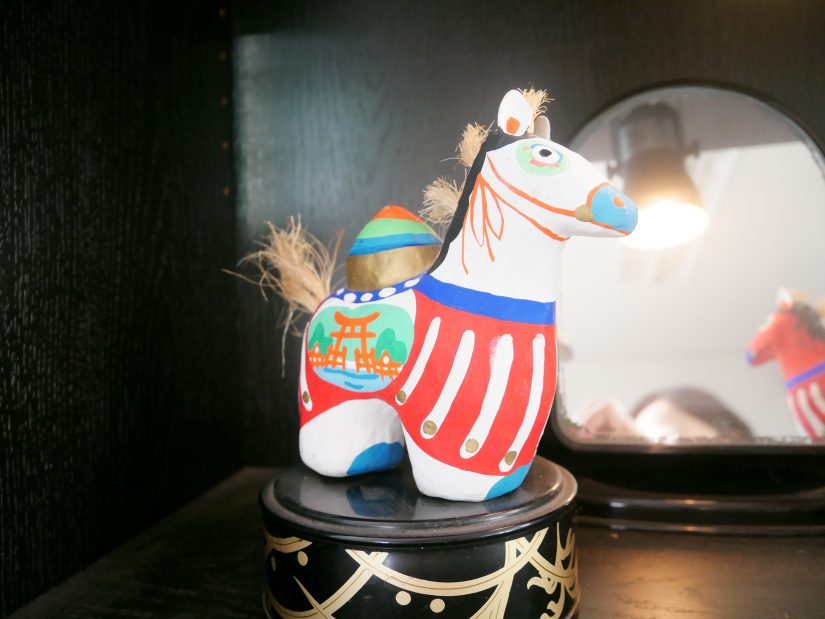 "Miyajima hariko" is made in the partucular way. The artist of paper animals makes their works by pasting papers outside of mold. But Mr. Tanaka pastes papers inside of a mold.
This different technique made the unique taste.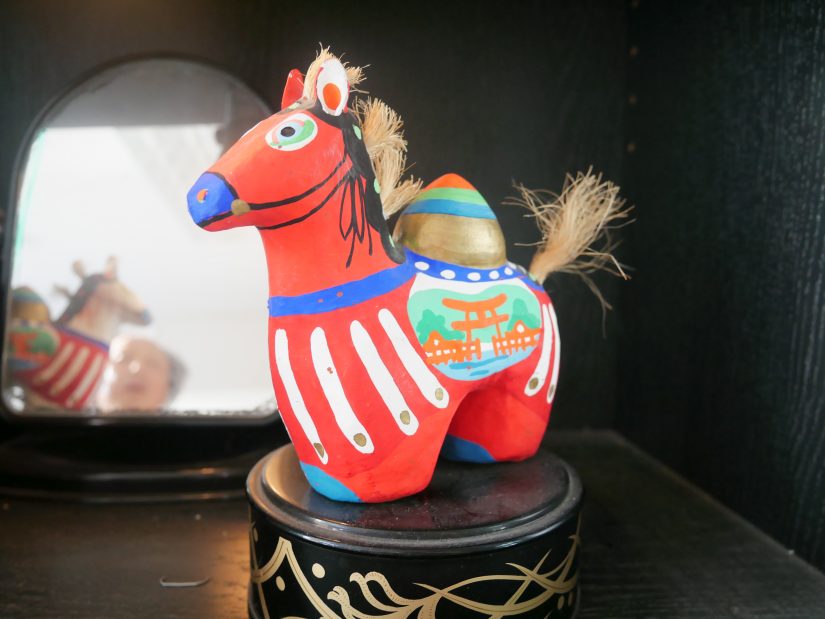 Another perticular things about "Miyazima hariko" is the colorful painting. These simple and clear colors are fresh forever.
"Miyajima harikos" have been carried to not only all over Japan but also all over the world. They are loved and bring lots of happiness!