TOTO-Omotenashi toilet was made for everyone, disabled people and/or parents with small children, who visit Miyajima to enjoy the stay. The goal is to make comfortable atmosphere for everyone. The appearance is made to fit the other building in the island, wooden building. Let me show you where it is. This toilet is just 5 minutes walk from Miyajima Ferry Terminal. Go through Omotesandou Syoutengai and pass the post office. Then you will see it on your right. Where we used to have "The biggest Shamoji" of the world.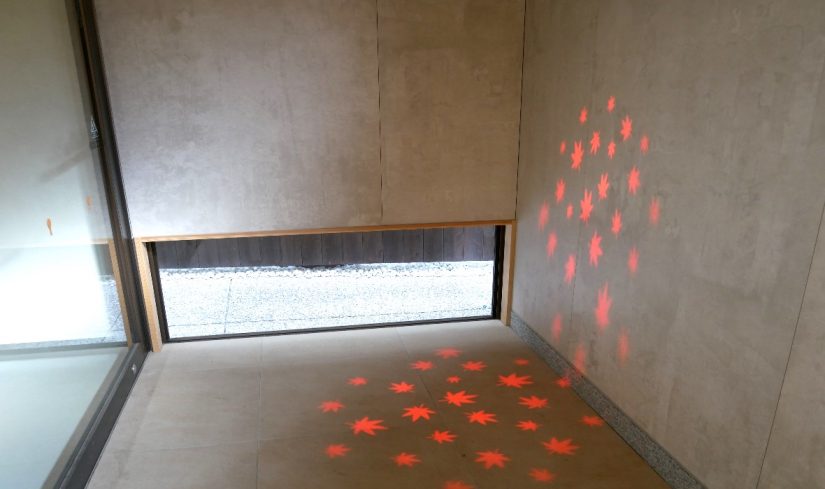 The entrance of the women's bathroom. Beautiful Momiji( maple ) leaf lighting.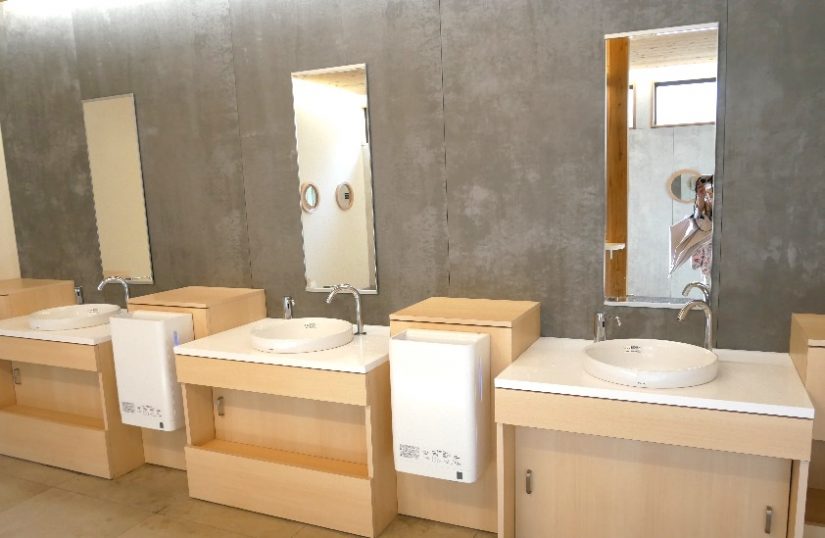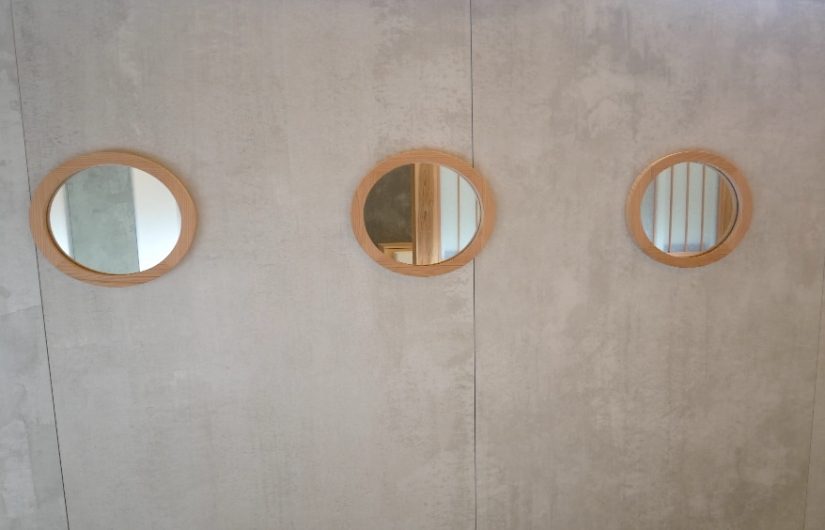 Inside, there are powder room and washroom.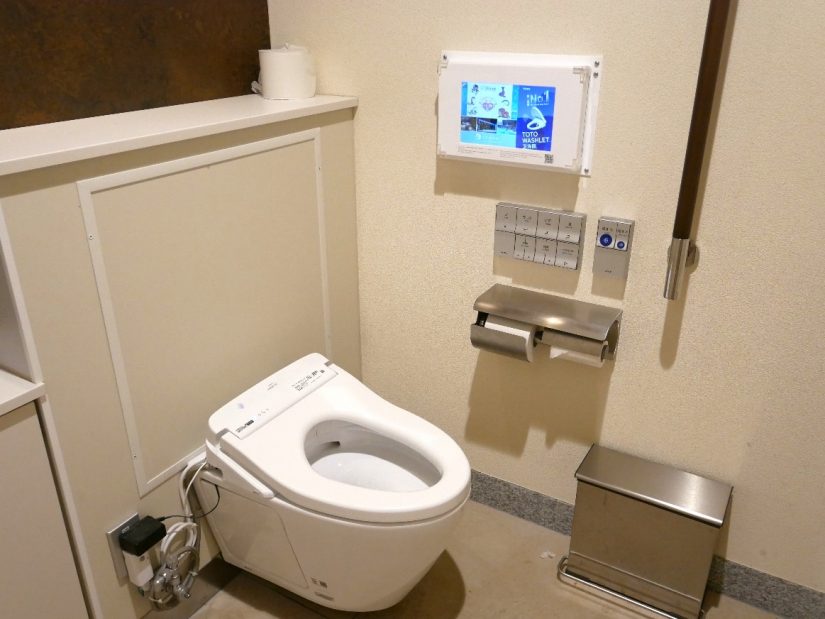 This is very wide Toilet with baby chair. They even have the monitor on the wall so that you can see how to use the toilet and how you go around the island. It has five languages such as English, Chinese, Korean, French, Japanese.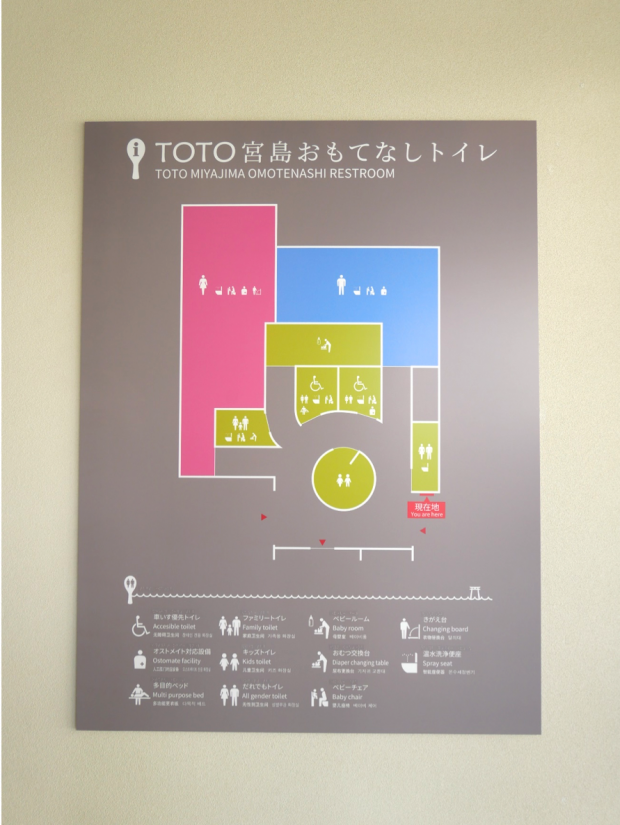 Look at this plate. There are toile to wheelchair, women, men and for kids, and multi purpose toilet. Baby room is available too. On the 1st floor, there is tourist information, trash can. On the 2nd floor, there is rest area and vending machine. This trash can is the only one we have in Miyajima. So ,don't tell anyone.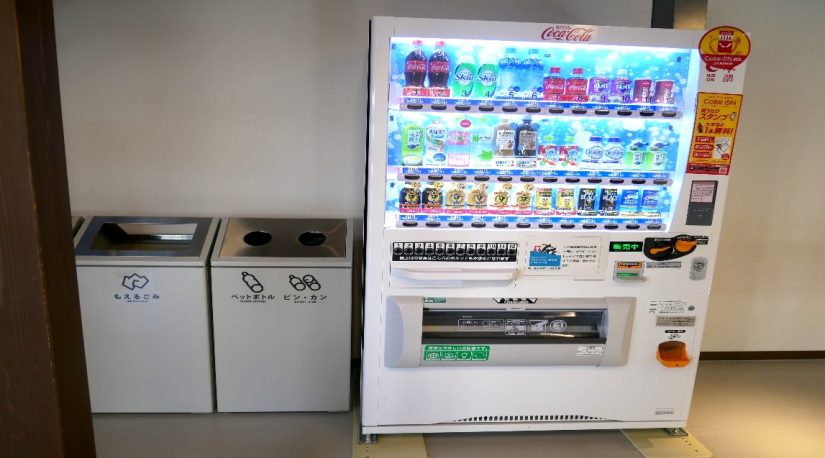 There is a trash can next to the vending machine. In Miyajima they have only two spaces for trash cans at the ferry terminal and this restroom. You can put some trash you ate at second floor in the trash can soon.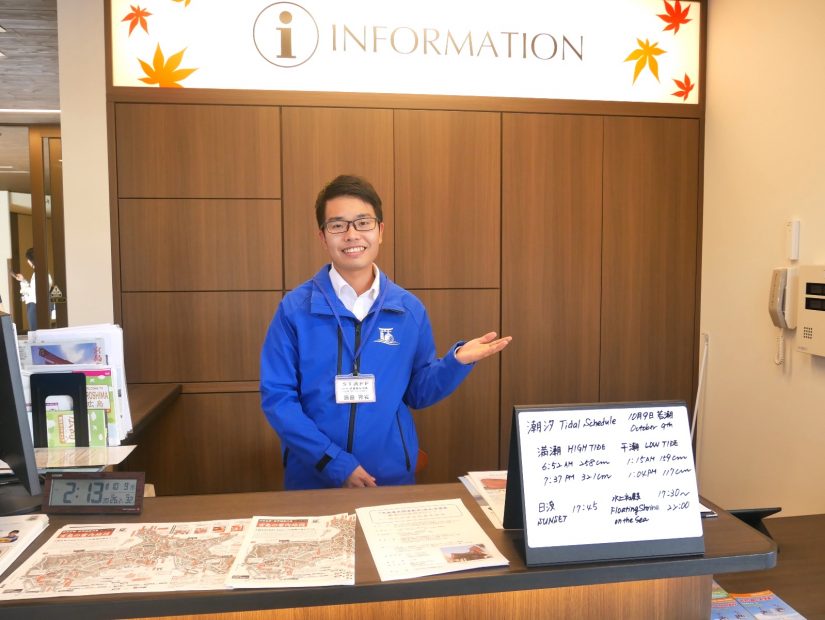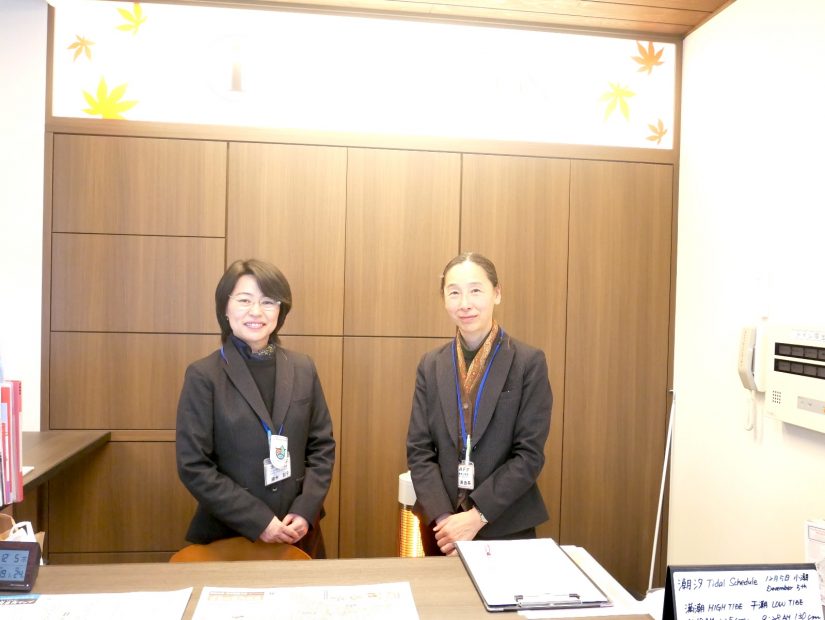 This is a Tourist Information. The staff will answer all your question and help you enjoy the trip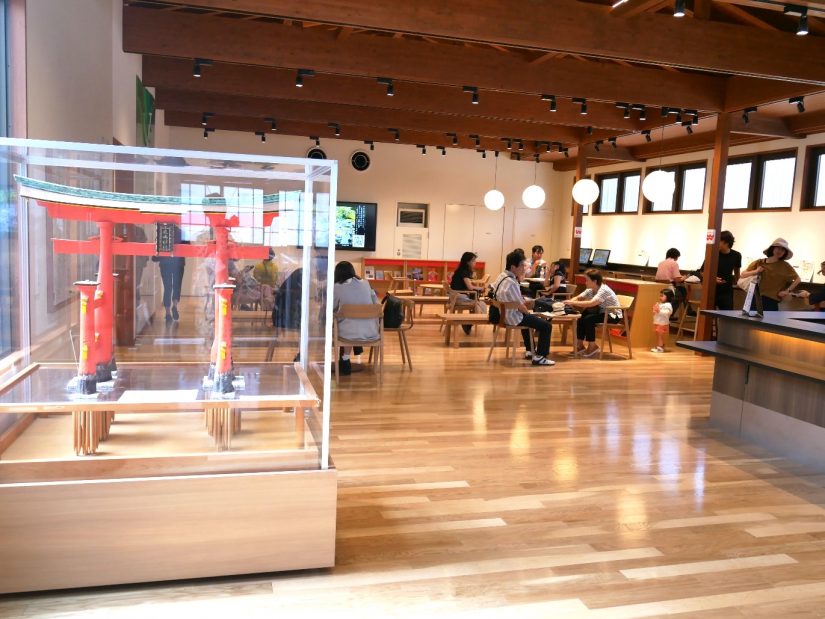 On the upstairs, wide space to relax. There is a miniacute Torii gate and you can relax with your family.
You can eat and drink at the rest area, and this is only place you can do. You can also Charge your phone,P.C. and so on.
These outlets can deal with almost all of the phones and P.C.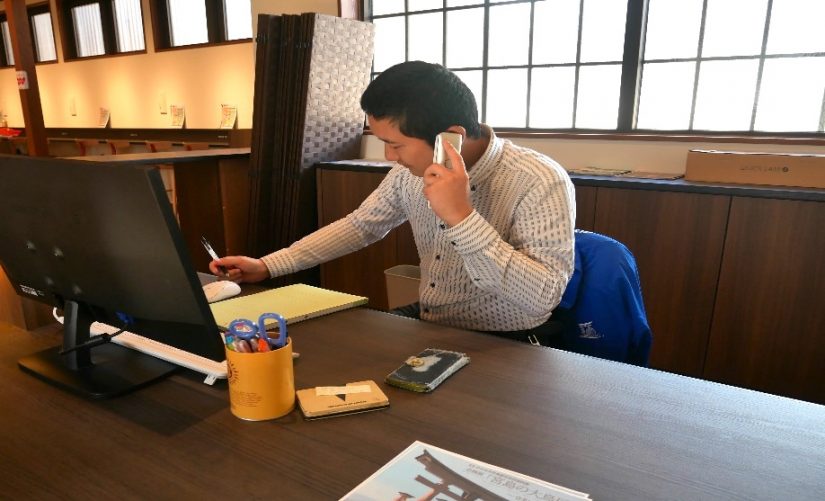 On the second floor There is a staff at tha corner. If you have some questions, you can ask him something you don't know. There are some restrooms here.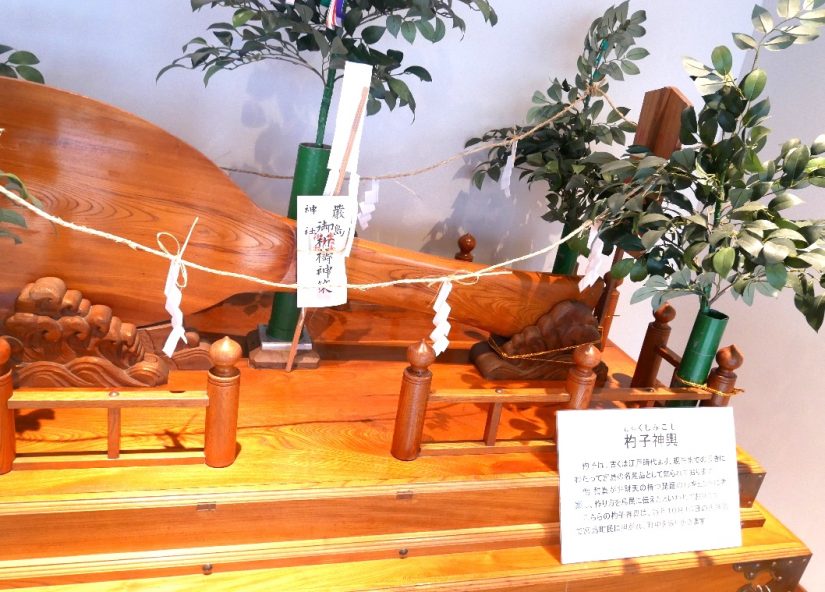 You will see the big Shamoji (rice Scoop) enshrined on your right when you go up the stairs.
★Good Point
Miyajima Omotenashi Toilet is more than just toilet. It has tourist information and rest area. It will support your comfortable Miyajima walk. You can include the Bento time in your plan where you can have then inside the building.

Toilet: 9 AM to 9 PM
Tourist Information: 10 AM to & PM
Rest Area: 10 AM to 6 PM
Open Everyday

5 minutes walk from ferry port
Miyajima-cho 536-1 Hatukaichi-shi

TOTO Miyajima Omotenashi Toilet
Tel: 0829-51-1122