Everybody knows that Momijimanju is one of Miyajima's popular souvenirs. Momijimanju is maple leaf shaped cake with sweet fillings. Original one is sweet bean paste, and there are also variety of flavors like chocolate, custard cream, maccha and fruits. Some shops have their original flavors or seasonal flavors as well.
They are very popular as souvenirs, but there is special Momijimanju that you can walk and eat on the island. That is called "Agemomiji". "Agemomiji" is deep fried Momojimanju.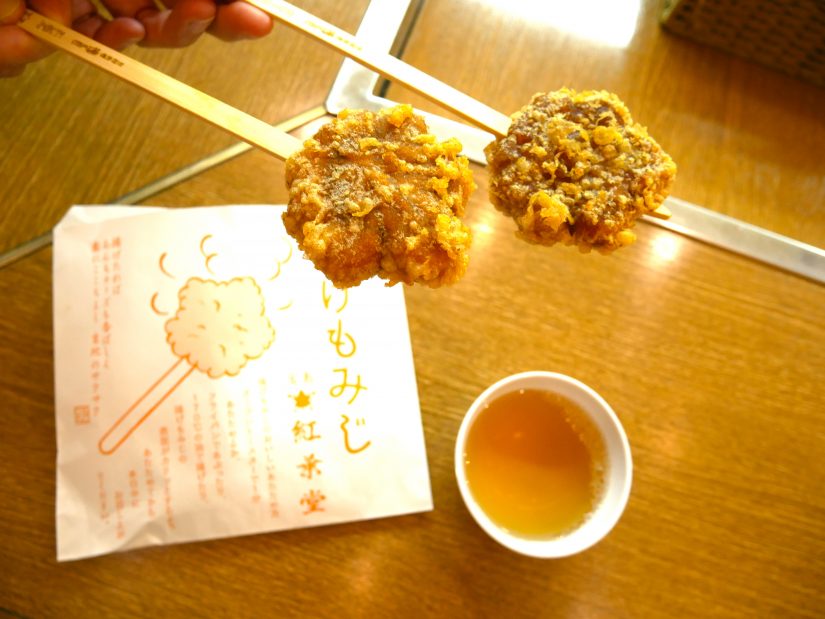 An idea of Agemomiji emerged from baking procedure. How to make Agemomiji is very simple. Shop staff fry Agemomiji in front of you, and you can enjoy fresh one right away.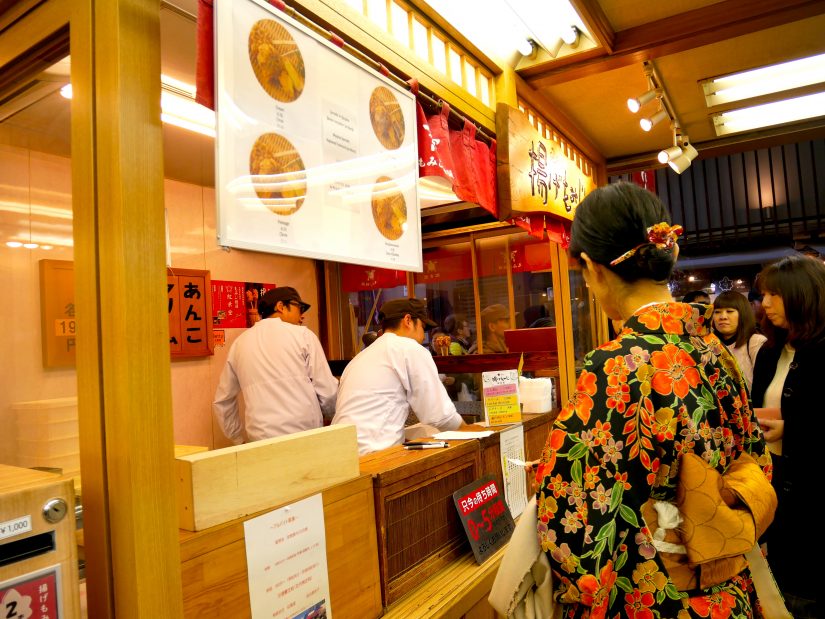 Fresh Agemomiji is so delicious its outside is crispy and cake is fluffy with variety of fillings.They sell sweet bean paste, custard cream, cheese, lemon and unbaked cheese.
Agemomiji is perfect for walk and eat because of its shape. You can enjoy shopping with delicious Agemomiji.
The shop you can buy Agemomiji is "Momijido" where is located in Omotesando-shopping street.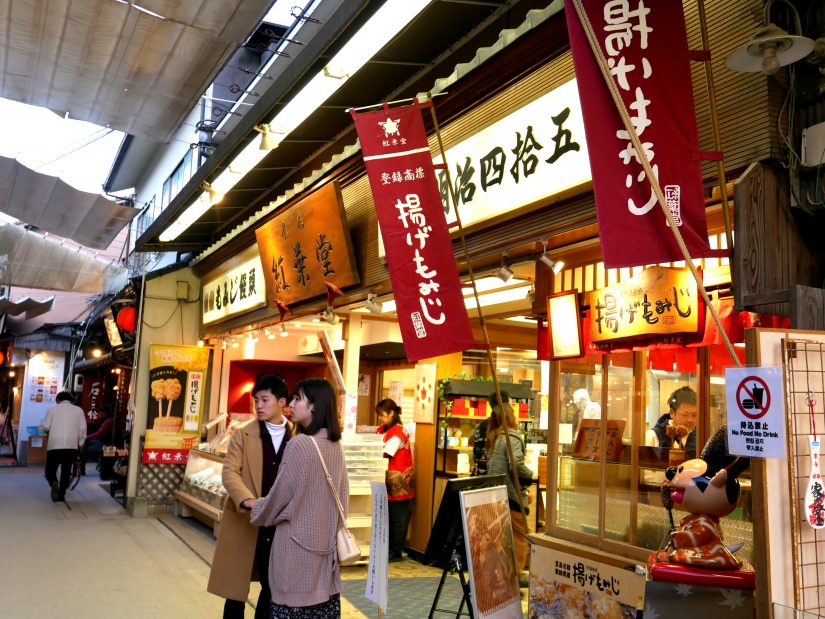 Even if you want to bring Agemomiji back to your home, they are selling homemade kit of Agemomiji. Please check the website of Momijido for detail.