Hours:  30-60 minutes
Fee:300yen
Open Hours: 6:30AM to 6PM
Access: 25 min. walk from the Miyajima ferry port
Website:
(English)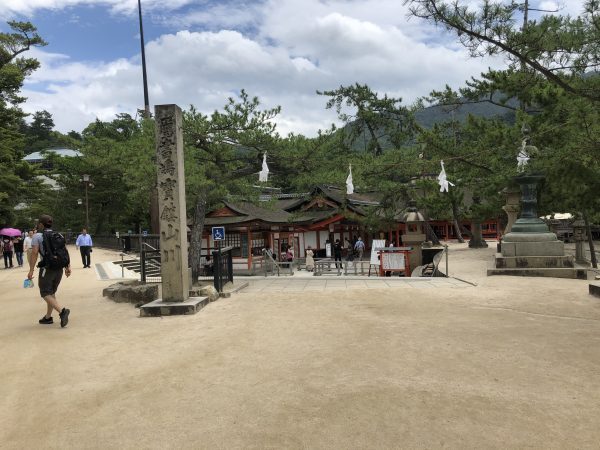 Entrance of Itukushima Shrine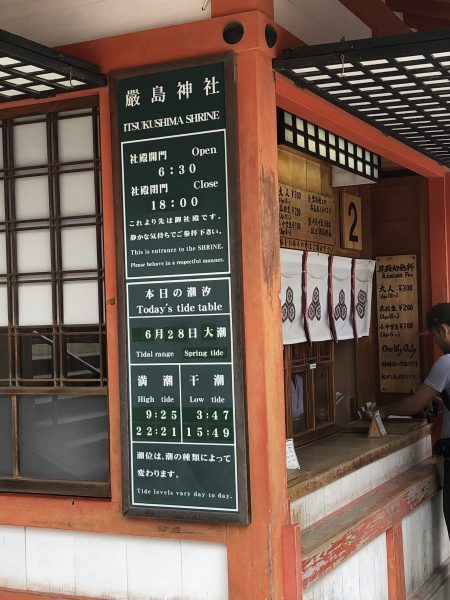 Here, you pay the entrance fee and get the ticket. There is a board that tell you about tidal info.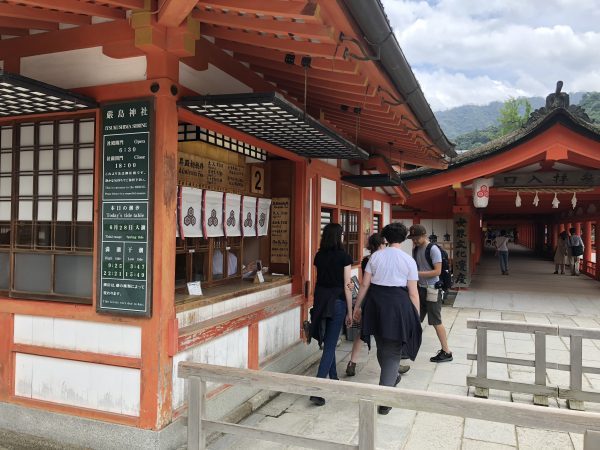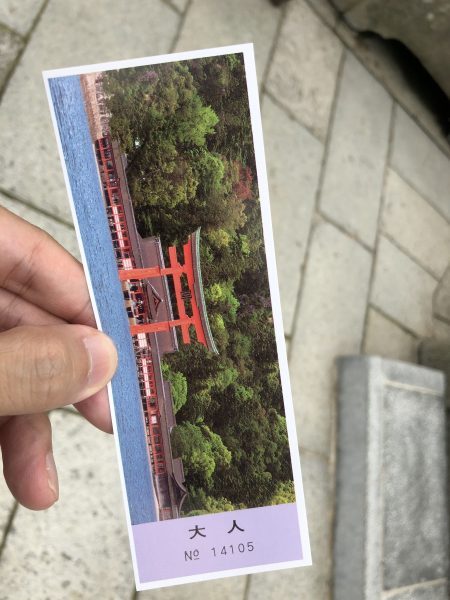 This is a ticket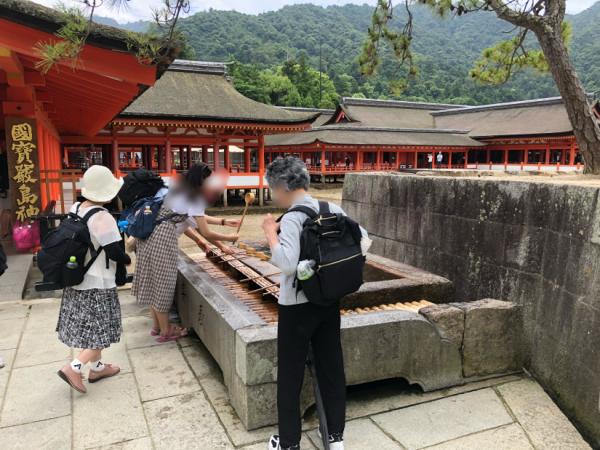 Let's purify your hands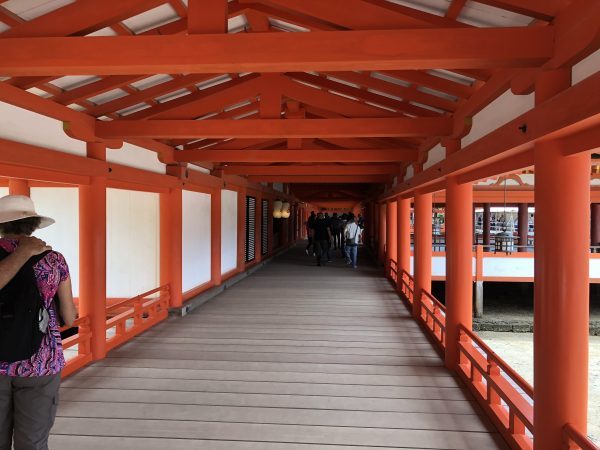 The width of the corridor is 4m and total length is 262m long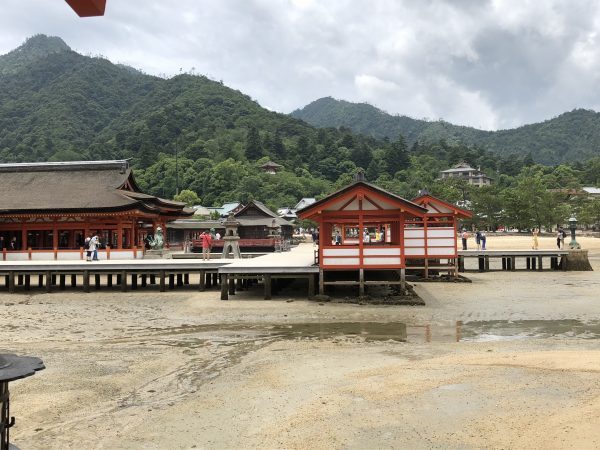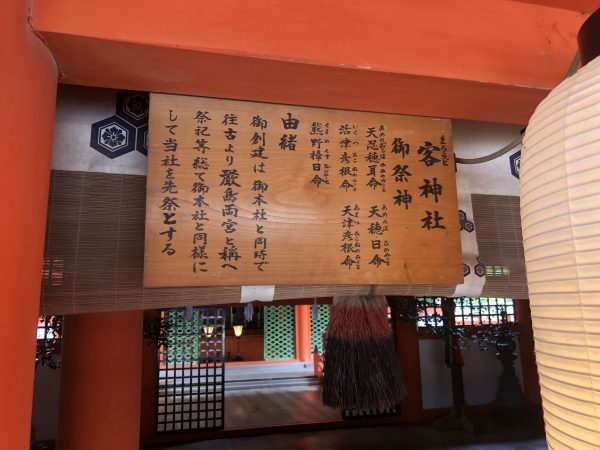 The first god that you see in the shrine is here Maroudo-jinja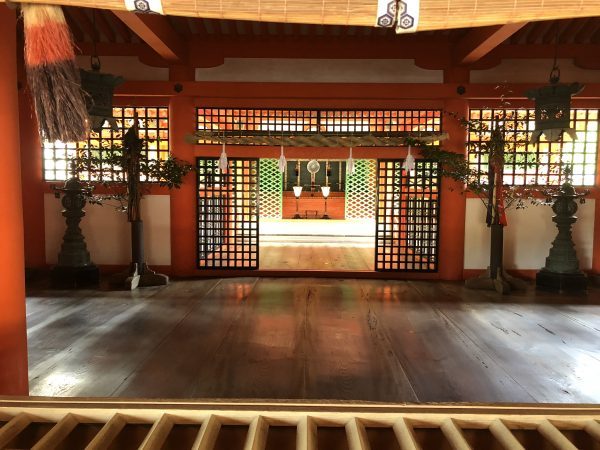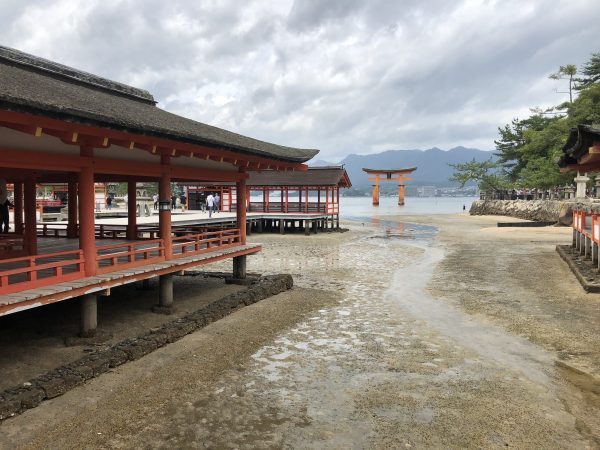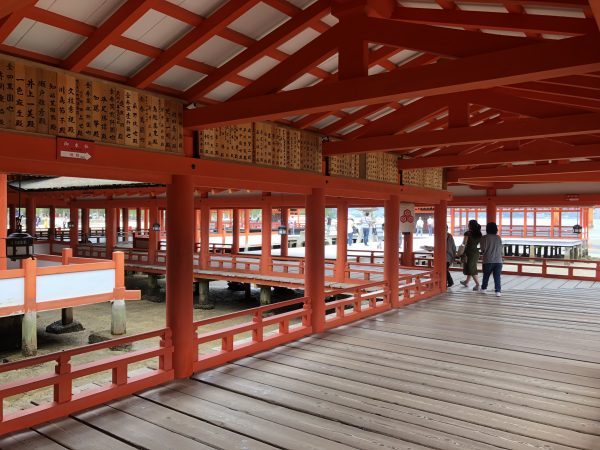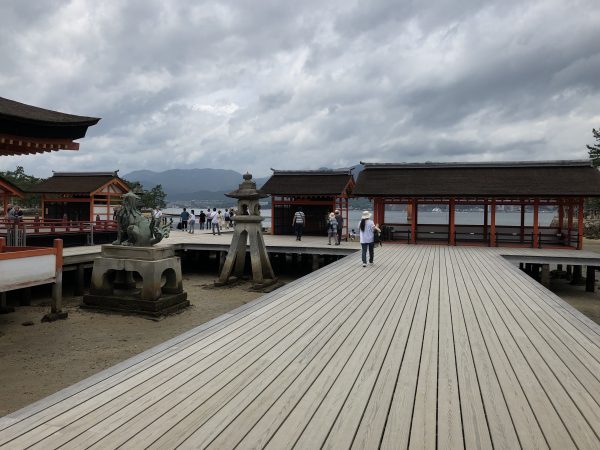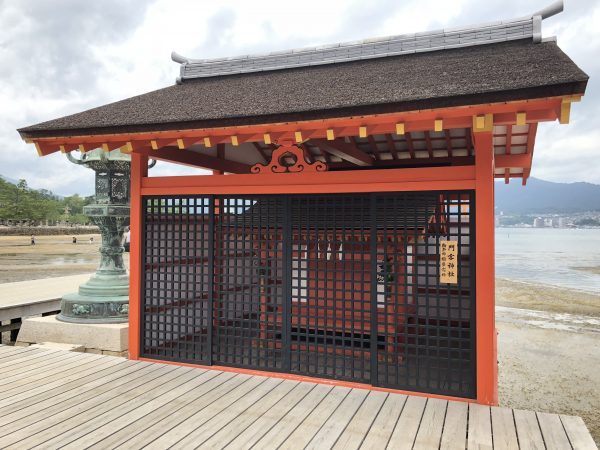 Itukushima Shirine has different shrine in it that makes it like apartment of gods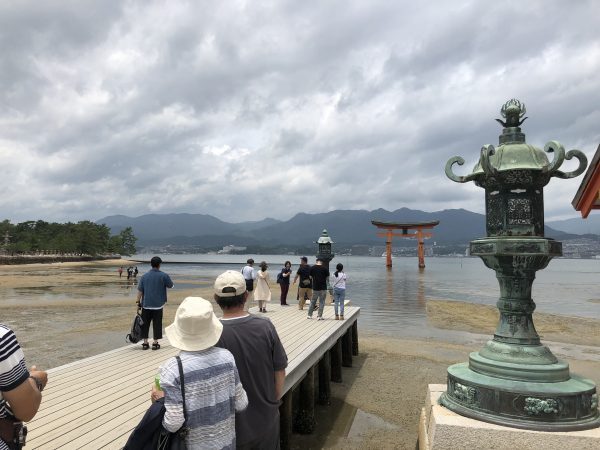 Great Trii looks very different when it low tide or high tide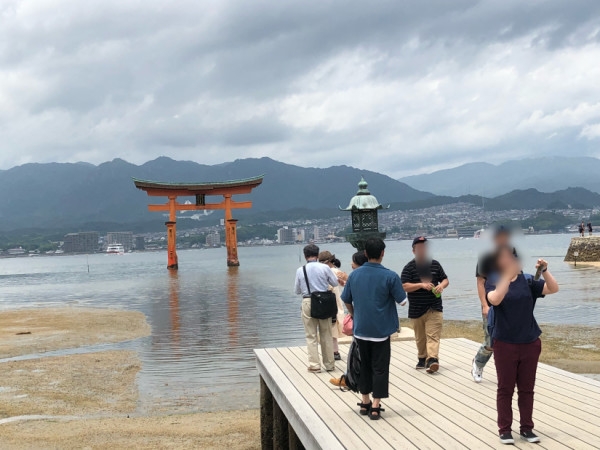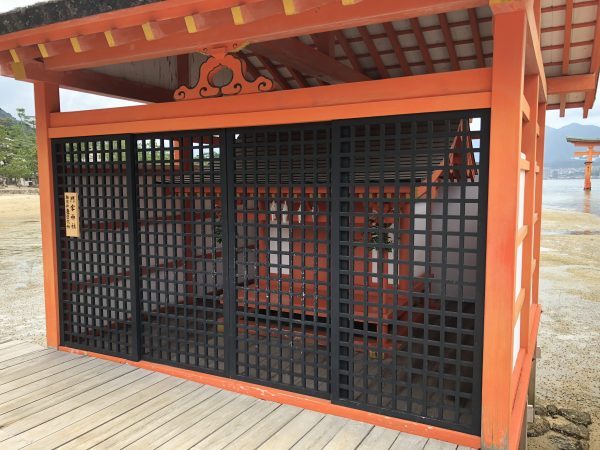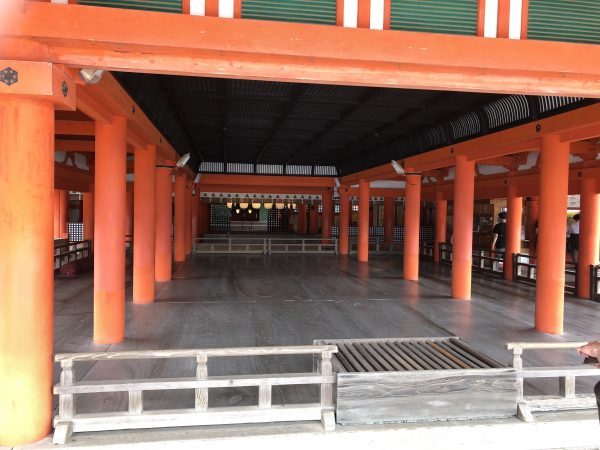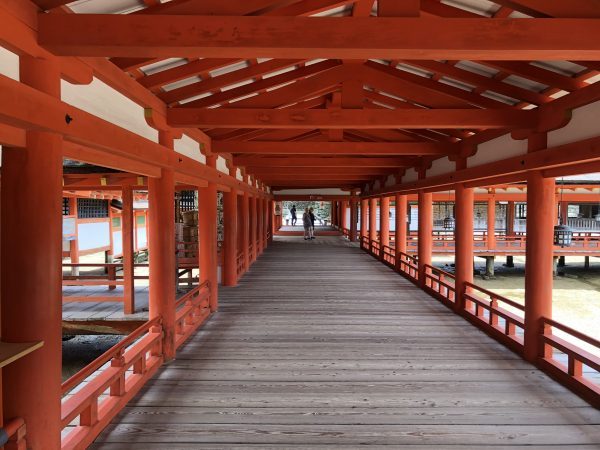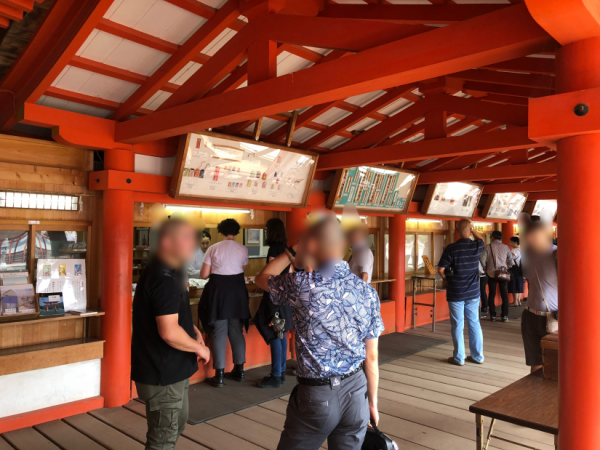 Get the amulet, fortune or souvenirs here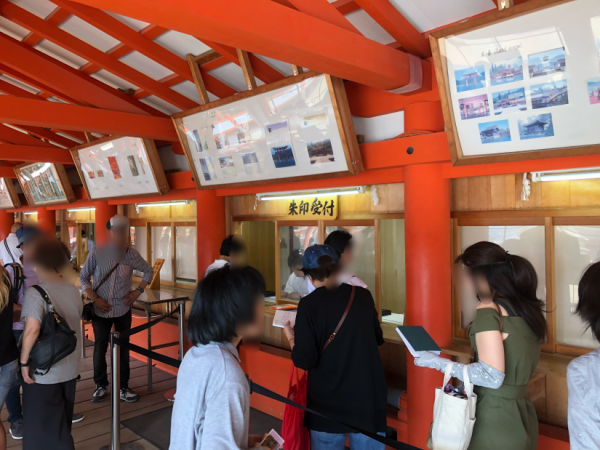 Here, beautiful Gosyuin (the mark of the shrine) can be written.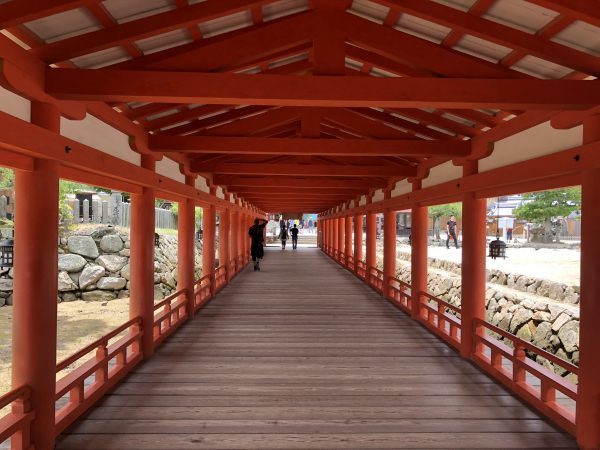 Itukushima Shrine is one way. Exit is right over there