There are lots of cozy café in Miyajima island these days. I visited "Rirakkuma Sabo" which was just opened from this year. Rirakkuma is one of a popular character who is a little bear.
Storefront is modern Japanese style.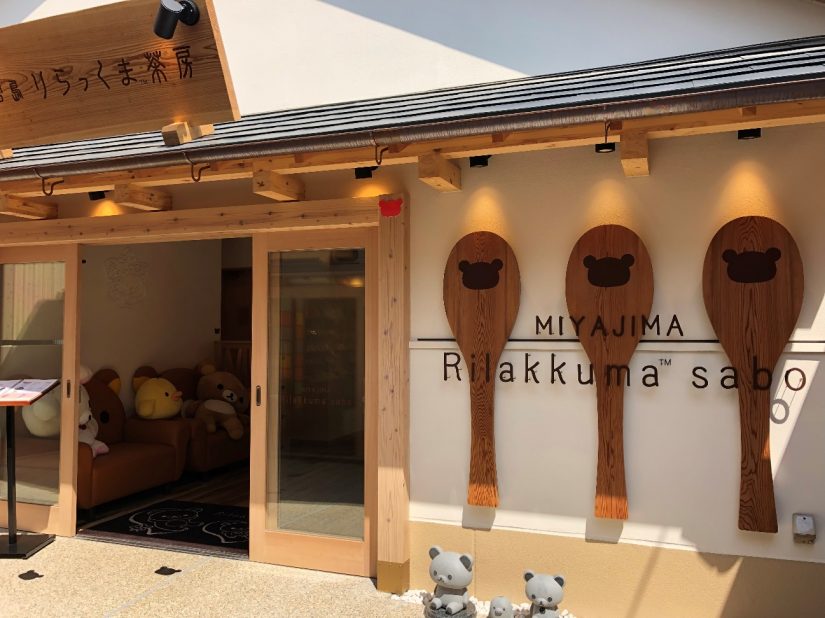 Interior of the café is wooden taste, and clean.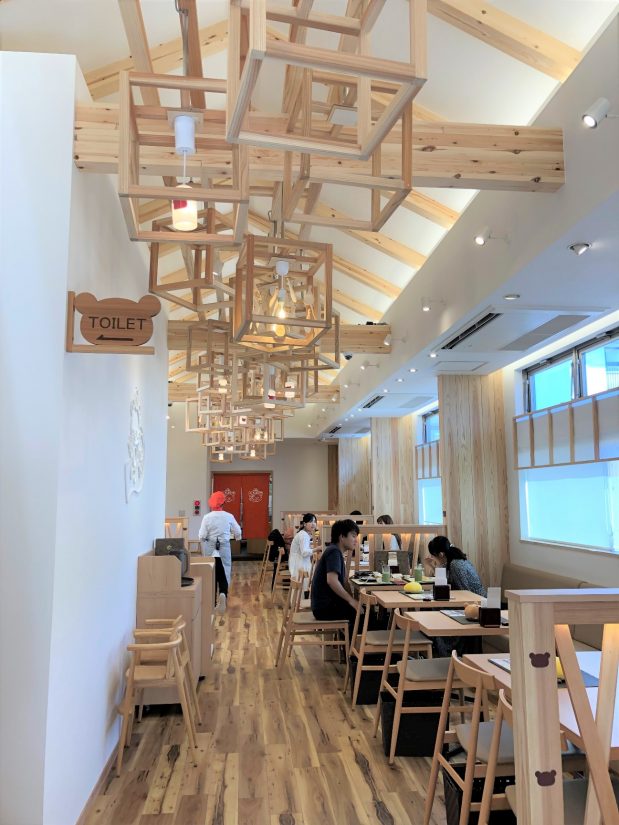 There are 2 "Rirakkuma Sabo" in Japan. One in Arashiyama where the part of Kyoto, and one in Miyajima. Each café has their original menu and you can enjoy different interior. You can also buy some Rirakkuma products as well.
I promise that you will surprise about the menu. There are variety of lunch menu. You can enjoy not only cute decorations but also Miyajima's specialties like conger eel or oysters.
We went to this café in the afternoon, so we enjoyed cute Rirakkuma sweets there. It was really hard to choose one because there are so many cuties and yummies on the menu. After thinking for a while, I picked this one!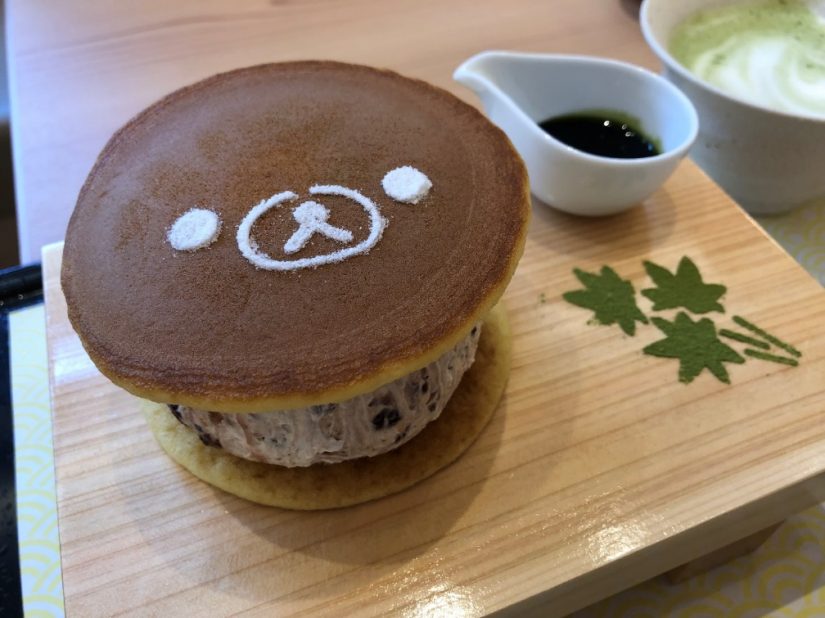 Rirakkuma's fluffy Dorayaki! (Dorayaki is Japanese pancake.)
It was much bigger than I thought, and was so delicious. There are more than 10 kinds of sweets on the menu, and all the sweets are way cute. I will try the lunch dishes next time!